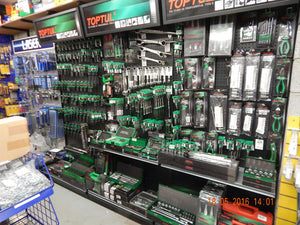 FRED CRONIN SUPPLIES LTD.

SUPPLIER TO THE WELDING TRADE AND INDUSTRY IN GENERAL. SEE PRODUCTS AND SERVICES TO VIEW OUR ON-LINE PRODUCTS OR CONTACT sales@boltbank.com WITH ANY GENERAL ENQUIRIES.
WE ARE BASED IN MONAVALLEY INDUSTRIAL ESTATE, TRALEE, CO. KERRY, IRELAND.


WE SUPPLY A LARGE RANGE OF FASTENERS, BOLTS, NUTS & WASHERS. SCREWS AND POP RIVETS  & MASONARY ANCHORS. WE STOCK IN GRADE 8.8, GRADE 10.9 AND GRADE A2 STAINLESS STEEL.

WE ALSO STOCK A COMPLETE RANGE OF WELDING SUPPLIES AND HAND TOOLS FOR THE MECHANICAL INDUSTRY AND A FULL RANGE OF PROTECTIVE CLOTHING. WE HAVE THE LARGEST VARIETY OF FASTENERS IN CO. KERRY.